Check out our one of our projects in Decor Maine magazine!

Juniper Design + Build Brings On the Ocean Views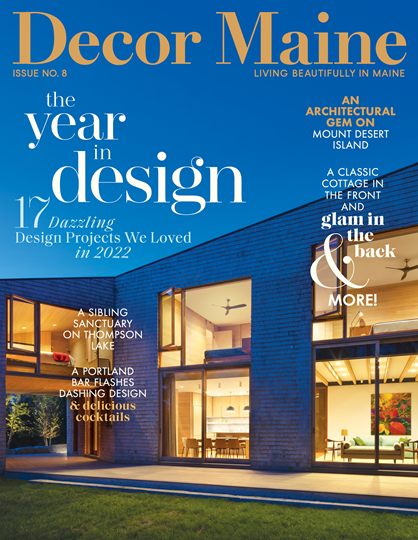 Taking out diving walls and dark wood, Juniper Design + Build brings big windows and light spaces that uplift an old home.
When Rachel Conly and Heather Thompson at Juniper Design were asked by a former client to work on their property in Scarborough, there was no hesitation. Though they were originally interested in a kitchen renovation, they moved forward with a whole-house renovation. The remodel not only lent itself to aesthetic updates, but it opened the door to sustainable upgrades as well—an integral part of Juniper's ethos. "If you can renovate a house instead of tearing it down," Heather says, "you will save a lot of resources. We also opened up walls and added an air barrier and dense-pack cellulose to improve energy efficiency and thermal comfort." The result on a purely sustainable end was lower heating bills and better air quality, but the design upgrades were just as important.
Before the renovation, the home had a lot of partitioned space, dark wood, and outdated molding. Rachel's goal was to get more light into the house by adding large panes of energy-efficient glass, allowing the family to see the impressive views of the water. "We worked to peel away layers of the onion to amplify the beauty of the outdoors," says Rachel.
To match the dramatic changes happening on the inside, Rachel introduced a new, modern vocabulary to the exterior of the house to provide unity between the exterior and interior. The original siding was repainted, and a new entry was built in front of the original build. A bump-out was also added to the back of the house using all new wood to freshen up the look. These creative additions didn't require the original frame to be torn down, which is the most sustainable path forward.
The new house is timeless, so that the family's style is given the platform to evolve, but the structure itself will always give access to the property and nature beyond. "The house now relates to the property," says Rachel. A harmony between land and build was finally reached, and the result is beautiful.
To see full article, please click here!
Taken from – Decor Maine Magazine, Issue 8: 2022